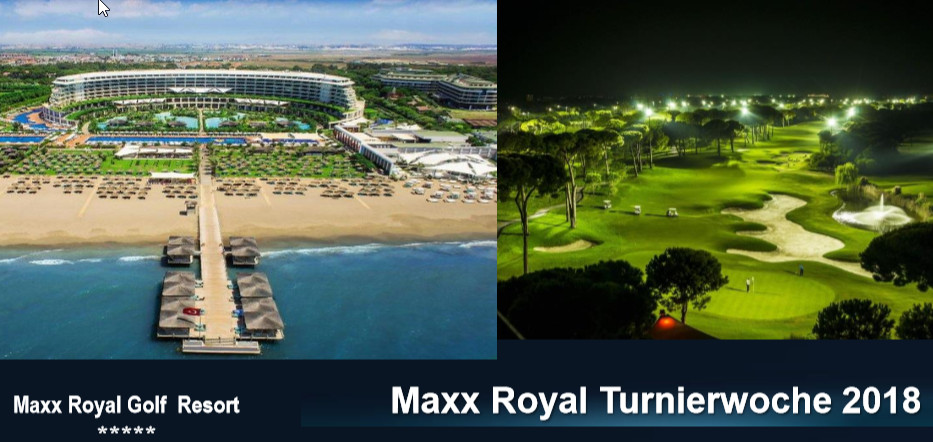 GOLF AND WELLNESS
Liebe Golferinnen, Golfer, Freunde und Bekannte.
Es freut uns Ihnen mitteilen zu dürfen, dass Sun Express den Winter-Flugplan ab 01. November  von Zürich nach Antalya und zurück wie folgt verbessern konnte (bitte beachten Sie die 2 Std. Zeitverschiebung):
Zürich – Antalya 13:45 – 19:00 Uhr
Antalya – Zürich 11:15 – 12:50 Uhr
Dank dieser neuen Flugzeit und entspannter Anreise, können Sie nach Ankunft zum Dinner im Hotel und am nächsten Morgen Ihre erste Golfrunde in vollen Zügen geniessen. Beachten Sie auch die Möglichkeit der Flugverbindungen mit Edelweiss Air (jeden Freitag und Sonntag).
Als Highlight 2018 möchten wir Ihnen die  GOLF AND WELLNESS Turnierwochen empfehlen. Vom 27.10. – 03.11.18 lassen wir die Golfsaison ausklingen und vom 26.12. – 02.01.19 zusätzlich die Korken knallen.
Link zum Datenblatt (PDF)
Wir freuen uns über Ihre Teilnahme.
Mit sportlichen Grüssen
GOLF AND WELLNESS
Marcel Schär und Team